TerraBot neo BL11A-P [900 sqft]
60 - 90 minutes operating time
Auto charging
Soft touch obstacle detection
Navigation - real-time floor area sensing
Wireless remote controller
Virtual barrier included
Coverage - 900 sqft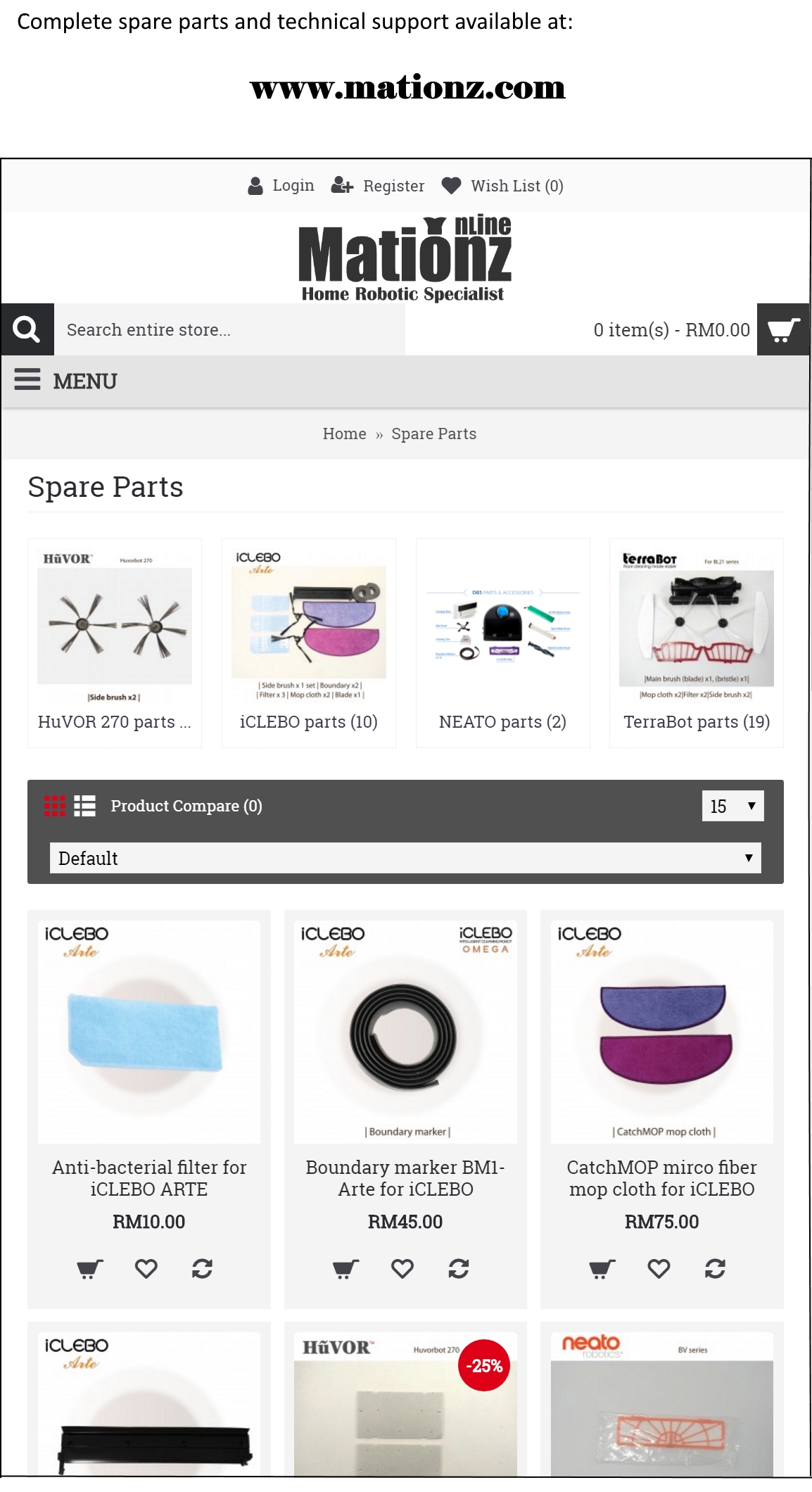 When people think about robot vacuums, the first word that probably comes to mind is "Neo", the signature offering from Singapore manufacturer TerraBot. Using the latest robotic technology TerraBot Robotic Vacuum Cleaner Neo moves around the entire floor, automatically picking up dust, hair and other debris with its sweeping and vacuuming functions.
Intelligent When it Matters the Most
TerraBot Robotic Vacuum Cleaner Neo, is specially designed and built with modern urban houses in mind. Its intelligent navigation system capable of capturing real time data and calculate most relevant cleaning motion to each space. It can easily covered house with built up area of 900 sqft with a single charge.


High Class Performance
TerraBot Robotic Vacuum Cleaner Neo comes with a side brush which enables it to clean along the walls and furniture. Its main brush has remarkably impressive power for its size and it has no problem lifting debris up to the size of a marble and pulling tangled hair from the ground. The Neo works extremely well in picking up fine dust, breadcrumbs, rice, pet fur as well as long hairs.


Easy Operation
At the push of a button, TerraBot Robotic Vacuum Cleaner Neo works hard and smart spontaneously. You can control it with the provided remote control if you prefer. You can also set the Neo to work at a specific time of the day automatically even you are away from some days.


Easy Maintenance
Maintaining TerraBot Robotic Vacuum Cleaner Neo is a breeze, just empty its dustbin and clean filter, the Neo can work for months without the need to doing anything else. Removing a brush on a traditional vacuum can be a pain, and quite often involves a screwdriver, but with the Neo, it's all snaps and shaped parts that make it nearly impossible to mess up.
Warranty Policy
Warranty
1 year warranty against manufacturer defects for main unit and 6 months for battery. For details, please see warranty policy included inside box.